If you like nature, you probably want to find ways for your children to fall in love with it, too! Enter: camping in Costa del Sol. Costa del Sol has plenty of campsites that you can use all year round. Check out some of our favourite campgrounds for families below—most have special children's play areas and pools, making them ideal for your next camping trip with kids.
Family camping in Malaga
Presa La Viñuela Campground (La Viñuela)
Located in the heart of La Axarquía, Presa La Viñuela Campground offers wonderful views of both its surrounding La Viñuela Reservoir and La Maroma, which has the highest peak in all of Malaga. Bonus? You don't have to sleep on the ground here! This campsite has fully-equipped bungalows that can sleep four to six people, as well as outdoor activities like hiking, bike routes and more for the whole family.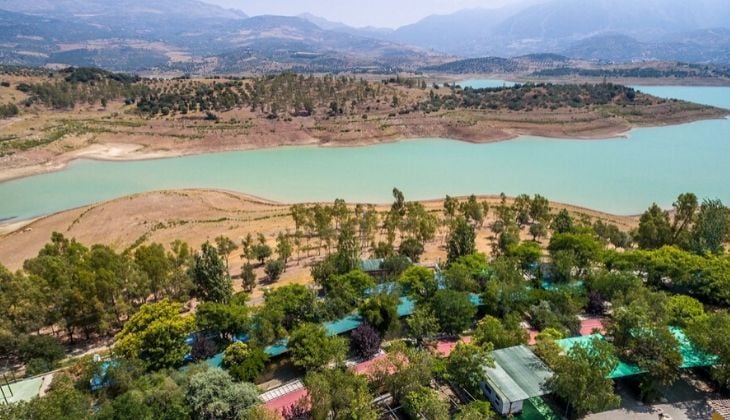 Source: Camping Rural Presa La Viñuela website
Sierra de Las Nieves Campground (Yunquera)
Located in Yunquera, Sierra de las Nieves Campground has different kinds of accommodations, from small bungalows and cabins to areas specifically reserved for caravans and tents. In addition, there are onsite BBQs, parking lots, terraces, places for table tennis and a huge sports complex with ziplining, Tibetan bridges, rock-climbing walls, tennis courts, paddle tennis and a soccer field.
Cabopino Campground (Marbella)
Cabopino Campground has 60 bungalows and 270 campsites, all in a large pine forest and just steps from one of Marbella's best beaches. Considered one of the best campsites in Costa del Sol, it has everything from indoor and outdoor pools, a restaurant and gardens to archery, ziplining, soccer, basketball, volleyball and more. Everyone will find something to love here!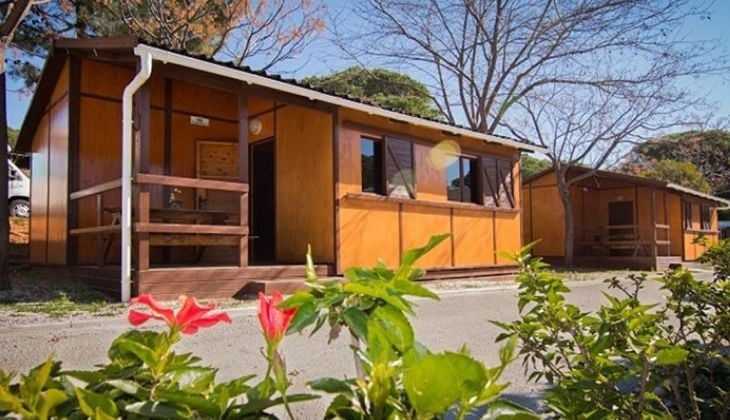 Laguna Playa Campground & Bungalows (Torre del Mar)
Interested in camping on the beach? Laguna Playa Campground & Bungalows is just the place. Just steps from the urban centre of Torre del Mar (Vélez - Málaga), this campground has 143 campsites, 17 bungalows and modern facilities with big lawn spaces, a playground and a huge swimming pool. Each bungalow can sleep up to four people and comes with a kitchen, separate bedrooms, a living room, a bathroom, a great porch and easy parking.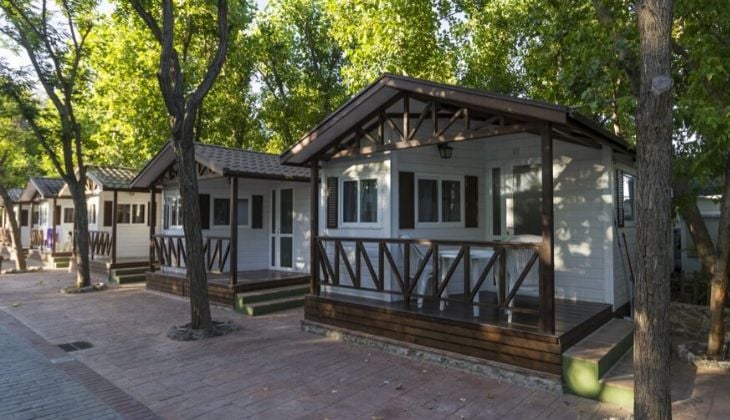 Source: Laguna Playa website
El Pino Campground (Torrox)
Less than one kilometre from the beaches of Torrox Costa, El Pino Campground is located in La Axarquía. Great for the whole family, there are 420 campsites, 47 different bungalows, a swimming pool, a BBQ area, children's games, a bar, a restaurant and a supermarket where you can find anything you need for your stay.
Parque Tropical Campground (Estepona)
This tropical campground, just five minutes from the beach, is located between Marbella and Estepona. Parque Tropical is perfect for a family camping trip to Malaga! There are 90 campsites and 17 bungalows, as well as an indoor pool, WiFi, different BBQ areas, a small supermarket and an onsite bar-restaurant. Bonus? Guests can get exclusive discounts to Costa del Sol theme parks like Selwo Aventura, which is one of many ways for the whole family to have fun in Costa del Sol.
La Buganvilla Campground (Marbella)
Located in Marbella, La Buganvilla has something for family members of all ages. It's divided into two areas, a bungalow area and a camping area, depending on what kind of accommodations you're interested in. Sitting in a huge pine forest, this idyllic campsite has two swimming pools, a bar, a restaurant, a reading room with a fireplace (it's great on those cosy winter nights!), WiFi and a program of summer activities for kids.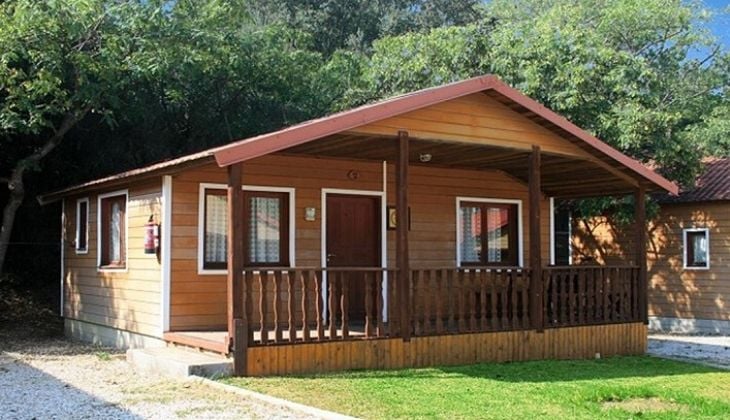 Take your kids camping in Costa del Sol and you'll have an unforgettable family vacation! Together, you can play sports, go swimming, take nature hikes, host a BBQ, spend time at the children's playground and so much more. Click here to discover even more campgrounds for children and families in beautiful Costa del Sol.