Costa del Sol is internationally-recognized as a top family travel destination. It offers a wide range of leisure activities and hotels for children, and there's plenty to do when you're craving a fun, relaxing getaway. For some real fun in the sun with your kids, check out the best beaches in Costa del Sol below.

Playa de los Álamos (Torremolinos)
Tucked between Playamar Beach and Malaga's city limits, Playa los Alamos, in Torremolinos, is known for its golden sand and light waves. With its plentiful activities and watersports (like pedal boat rides!), it's one of the best beaches for children in Costa del Sol. If you're travelling with teenagers, you can even rent a banana boat or a jet ski. That's some fun in the sun for you!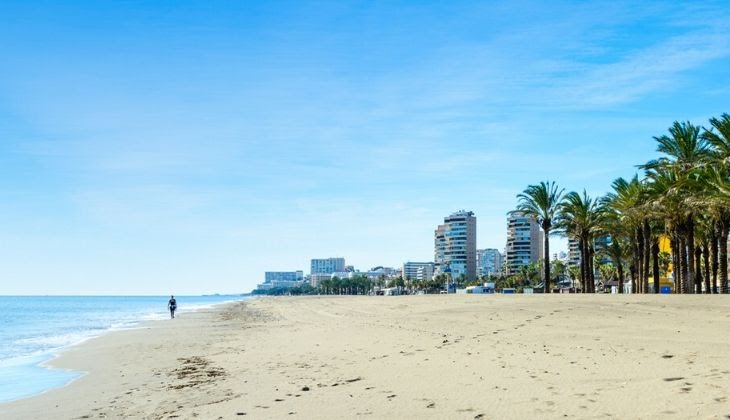 Playa de Real de Zaragoza
Playa Real de Zaragoza is one of the largest and best beaches in Marbella. Its calm, shallow waters make it safer for young kids, and it's far enough from the centre of Marbella to let guests disconnect and relax. Access to the beach is very well signposted here, making it easily accessible by both foot and car.
Playa de Benagalbón (Rincón de la Victoria)
Playa de Benagalbón, in Rincón de la Victoria, is a 700-meter long, dark-sand beach that can be accessed by foot, car or bus. Its calm waters make it one of the safest beaches for children, and it's an ideal watersports destination for the whole family.
Playa de Burriana (Nerja)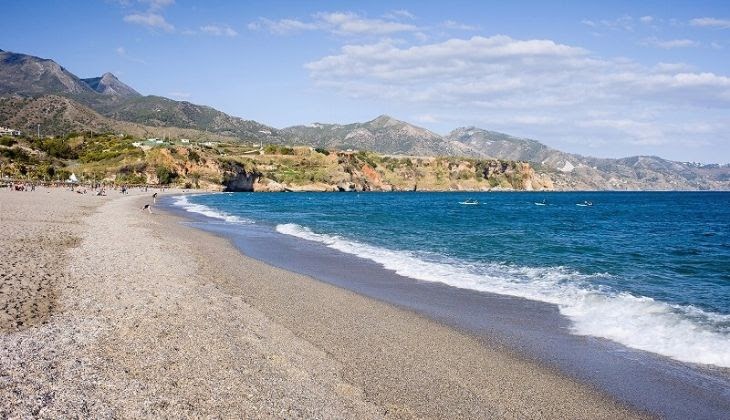 Many consider Playa de Burriana, in Nerja, to be the best beach in all of Malaga and one of the best family beaches in Costa del Sol! It has 800 meters of fine golden sand and was awarded a "Q" for its quality in 2018. What more could you want?
This beach is harder to reach, but if you're travelling with children who don't require a stroller, it's worth the walk. This beach has every amenity guests need, so families can spend the day there without worrying about a single thing. For the perfect day, rent watersports equipment (from pedal boats and kayaks to scuba gear, which you can use at the dive centre), or hop on a kayak tour to see nearby beaches and spectacular caves.
Playa Ancha (Casares)
Playa Ancha, in Casares, is a gem in Costa del Sol. This beautiful natural beach spans 1,300 meters long and 50 meters wide! Its calm waters are ideal for families with young children, and in 2019, it was recognized with a blue flag—a designation given by the Foundation for Environmental Education (FEE) to beaches that meet strict environmental standards.
Playa de Torre del Mar (Vélez-Málaga)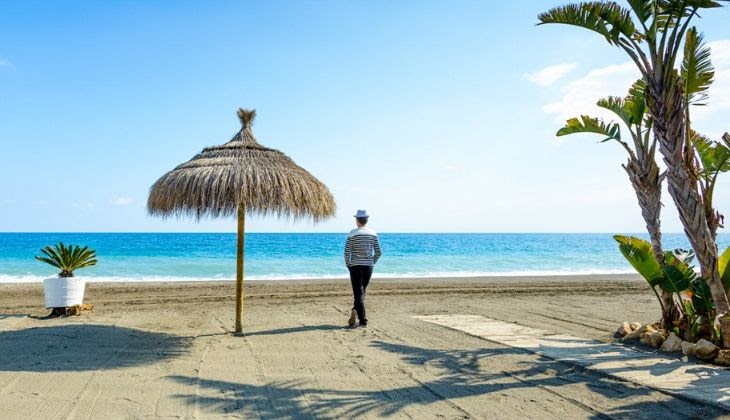 Playa de Torre del Mar, in Velez-Malaga, is an urban beach spread across 2,000 meters of the Spanish coastline. There is a children's area with slides and swings right next to a lifeguard hut, and a promenade filled with beach bars where guests can try delicious "espetos" and "pescaítos fritos." Ensuring its top quality, this beach was awarded both a "Q" for quality and a blue flag.
Playa del Ejido (Fuengirola)
Is there anything kids would love more than spending a day on a picturesque beach, next to a castle? Go to Playa del Ejido, in Fuengirola! Sohail Castle sits right on the sand and overlooks the area's large dunes. Here, families have a wonderful opportunity to spend an unforgettable day at the
Playa de Pinomar (Marbella)
At 350 meters long, Playa de Pinomar is one of the largest stretches of beach in Marbella, along with Playa de Costa Bella and Playa el Alicate (which are both almost two kilometres long). Its location, accessibility and long list of services make it the perfect beach for your family trip to Costa del Sol.
Playa de la Malagueta (Málaga)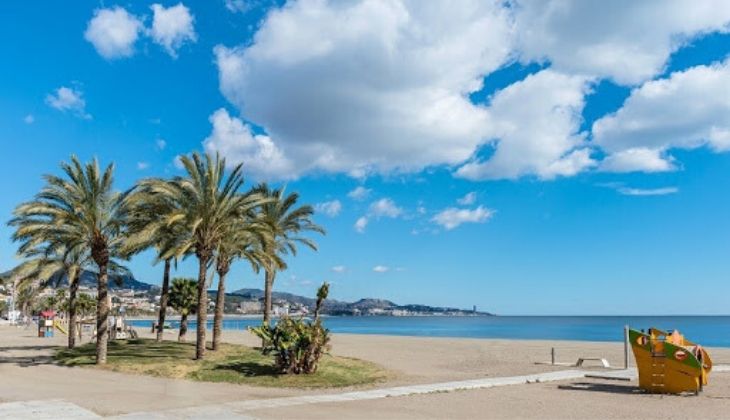 The famous Playa de la Malagueta, a dark and sandy beach that stretches 1200 meters long, can be found between the Port of Malaga and Playa de la Caleta. Its mild waves, plentiful beach bars, children's playground, sun loungers, umbrellas and watersports equipment that's available for rent make Playa La Malagueta one of the best beaches to visit with children in Malaga.
Playa de Malapesquera (Benalmádena)
Spanning 700 meters long and 50 meters wide, the lively Malapesquera Beach, in Benalmadena, has an impressive range of sports and activities for children and adults alike. If you're there during the summer, take advantage of daily sports lessons and games for the whole family! Your children will love this part of Costa del Sol.
Now that you know some of the best beaches for families in the province of Malaga, it's time to pick a hotel that's fun and relaxing for both parents and kids! Check out some of our favourites here.