Luxury, laid-back but stylish, with live music, for all the family to enjoy... the Costa del Sol boasts the widest range of Beach Clubs. The Malaga coastline has been transformed into the ideal tourist destination with the best atmosphere for getting away from it all at the seaside.
Finca Cortesín (Casares)
The Finca Cortesín has all the necessary services so that clients may relax and enjoy in the best possible environment. It has a spectacular beach club of 6,000 square metres, located 1,500 metres from the hotel with spectacular gardens, hammocks and Balinese beds surrounding the 35 metre long infinity pool. A free transport service for hotel guests is also available.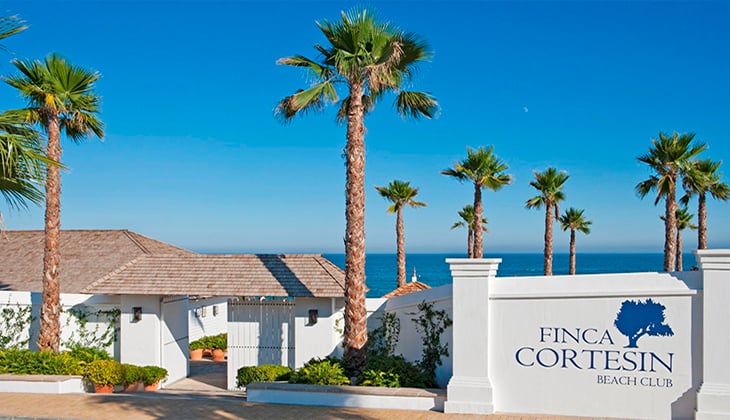 Beach Club - Anantara

Villa Padierna (Marbella)
Villa Padierna is one of the most luxurious hotels on the Costa del Sol. Located right on the beach and just one kilometre from the hotel, the Beach Club is an ideal place to enjoy the sun and relax in the pools and hammocks. What's more, its restaurant offers excellent range of cuisine and you can savour the best dishes of the chef, Cristóbal Gómez.
Don Carlos Beach Club (Marbella)
The Orange Beach Club is the exclusive beach club of the Hotel Don Carlos. It is an exclusive space and with avant-garde design that also has a swimming pool and some wonderful views of the Mediterranean. With relaxing background music, Balinese beds, cuisine tastings and attentive staff for you to enjoy yourself to the full.


Nikki Beach
Nikki Beach has become the quintessence of luxury around the world. Its thirteen clubs are located in the most exclusive international destinations, and, logically, Marbella couldn't be out of that list. Everything on Nikki Beach is fascinating: balinese beds, gastronomic delights, amazing parties...
Opium Beach Club
With views of the Mediterranean Sea, this idyllic spot is located next to the playa del Cable beach in Marbella. A flagship for leisure on the Costa del Sol, its design is minimalist and sophisticated. With an infinity pool, Bali beds, VIP areas and famous DJs, you are bound to have fun at some unforgettable parties.
La Cabane
If exclusivity is what you seek, this is the place for you. It is located on the playa de los Monteros beach and it was the first Beach Club on the Costa del Sol. It boasts some amazing sea views, VIP areas, hammocks and a spa. Although it is part of the five-star Hotel Gran Lujo de los Monteros, you don't have to be staying at the hotel to enjoy this unique Beach Club and its most excellent service.