The city of Estepona displays art in its streets. The facades of its buildings are decorated with impressive artistic murals which give life to its streets. Visitors are surprised by the quality and size of the works in this urban landscape. A new competition was held in August, for which 10 more murals were painted.
We'll identify some of the most prominent murals here and tell you the story behind each of them.
Día de Pesca (Fishing Day)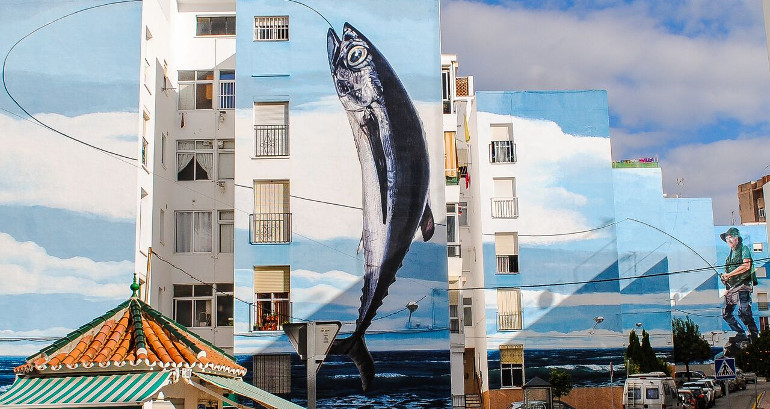 This work is one of the town's oldest and most spectacular ones. In addition, it is considered to be the largest mural in Spain and one of the largest in Europe. This impressive work, found on Calle Terraza (Barriada Isabel Simón), occupies six facades and a space of nearly 100,000 square metres.
Regando el jardín (Watering the garden)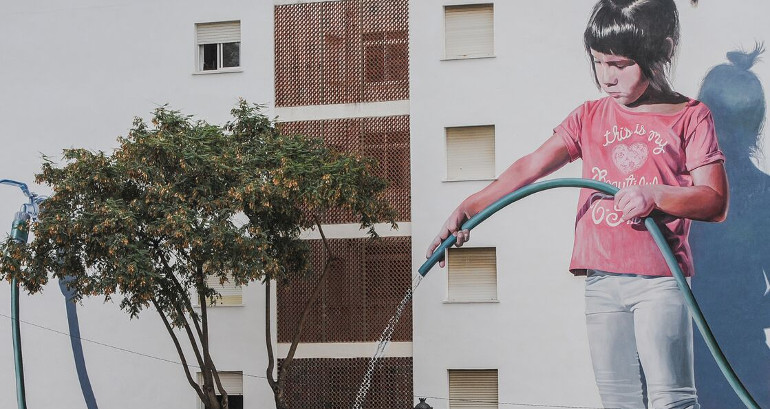 This mural, which is found on Avenida Andalucía and is another work by José Fernández Ríos (the creator of "Día de Pesca") is one of the favourite works of Estepona's residents. The work incorporates a natural element, as it depicts a girl using a hosepipe to water a real tree planted in front of the building. Through this, the artist aims to reflect the desire and need for future generations to respect and care for nature in the municipality.
La Poda de la Buganvilla (Pruning the Bougainvillea)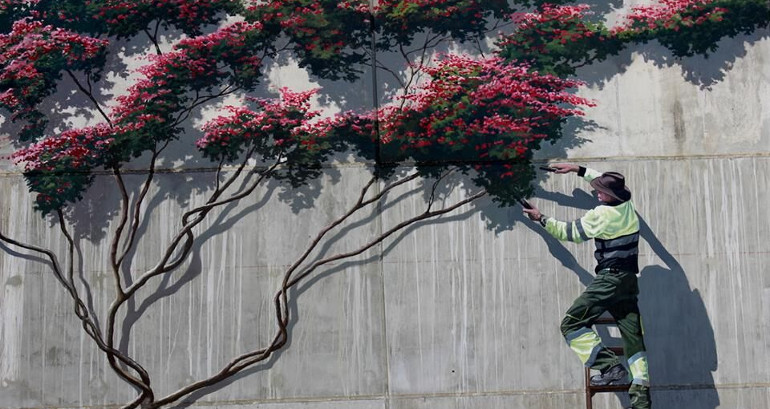 This is a mural captured on four facades of the school buildings in the Avenida de San Lorenzo. With a hyper-realistic style and an area of 300 square metres, it represents a gardener looking after a bougainvillea. The visual effect of this work causes some confusion among passers-by, since the gardener looks like a real person.
Aires de música (Musical Airs)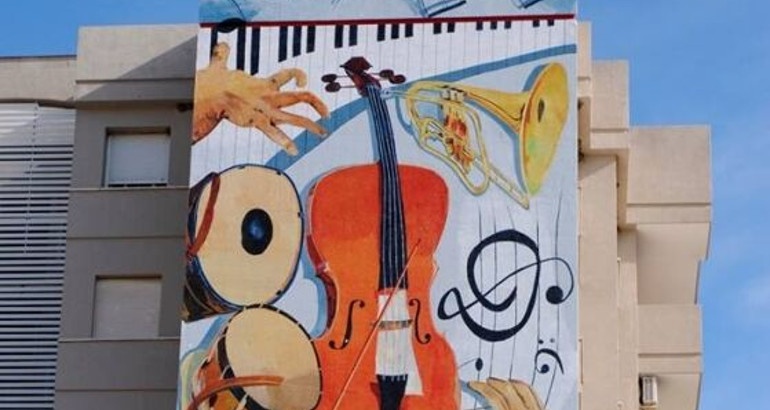 Created by the artist Blanca Larrauri, this design celebrates the 75th anniversary of Estepona's Town Orchestra. The mural aims to recognize the work done by the group throughout this period. Created on the facade of a building in the Plaza San Fernando, it represents several instruments accompanied by musical notes.
La casa de la buena gente (The house of good people)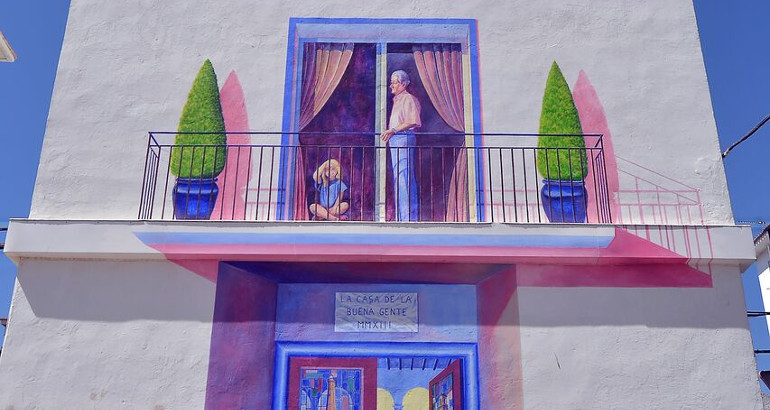 Created by the artist Conchi Álvarez, this a mural of 80 square metres which includes characters from the neighbourhood. It's an interactive work, as visitors can photograph themselves with it and appear to be part of the scene. The mural can be found on the facade of a building on Calle Conchi Álvarez.
Almas del mar (Souls of the Sea)
Paying homage to maritime Estepona, this mural represents a series of seafaring scenes on the facade of one of the buildings on Avenida San Lorenzo. The three scenes portray boats returning from fishing, vessels moored in the port and fishermen sewing their fishing nets.