Tucked between the sea and mountains, and regarded as one of the most beautiful towns in all of Costa del Sol, Benahavís sits just south of Serranía de Ronda and is a quick 20-kilometre drive from Marbella. It has more mountains than any other region in Western Costa del Sol and is home to a beautiful place called Las Angosturas, where you'll find the mouth of the Guadalmina River. With that and its close proximity to spectacular beaches and theme parks, Benahavís is a top destination for family getaways all year long.
What to see in Benahavís
Planning a getaway to rural Benahavís? Once you get there, start by taking a walk through the town. Benahavís was originally an Arabic town, and it's easy to see its Muslim influence. Take Montemayor Castle, for example, which dates back to the 10th century and was once an important stronghold during the wars between the Taifa kingdoms of ancient Al-Andalus. The fortress of the castle still has parts of its original walls, and when you climb to the top, you'll find impeccable panoramic views of the Spanish coast. Benahavís is also home to several watchtowers from the Arab era that, together, form what was once a complete defence system. Benahavís Palace, which was built during the 16th century and is currently the seat of the Town Hall, has an obvious Nasrid influence.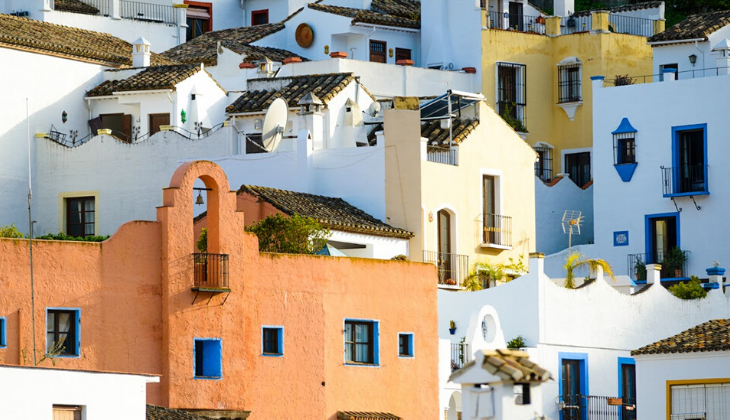 Family nature and hiking trails in Benahavís
With its great location and varied terrain, Benahavís is a great destination for family excursions. Nature aficionados will fall in love with this charming town and its plentiful hiking trails! From the mountains, you can see 100+ kilometres of the Spanish coastline and even the northern coast of Africa. Benahavís is home to three rivers—the Guadalmedina, the Guadalmansa and the Guadaiza—all of which flow into the Mediterranean Sea. Beautiful river trails run along these channels and take visitors through stunning natural landscapes along the way.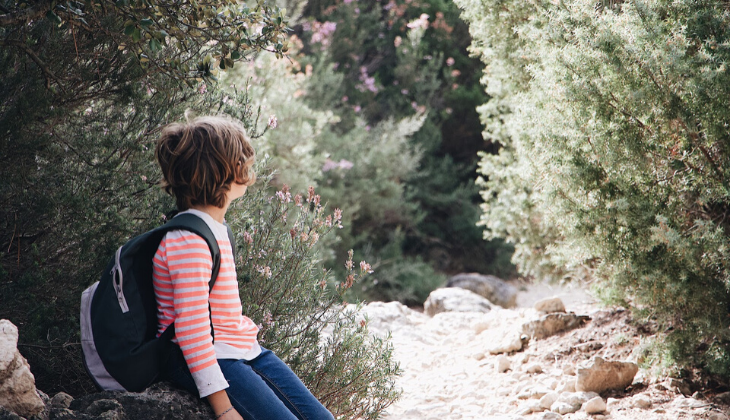 Don't miss the trails along the banks of the Guadalmina River, which are flat and easy for hikers of all ages—including children. One particular route ends in Benahavís and offers a beautiful viewpoint of a high, picturesque wooden bridge that crosses the river. Combine that with the peaceful murmur of the water below and panoramic views of the Spanish countryside, and it's sure to be one hike the whole family will love.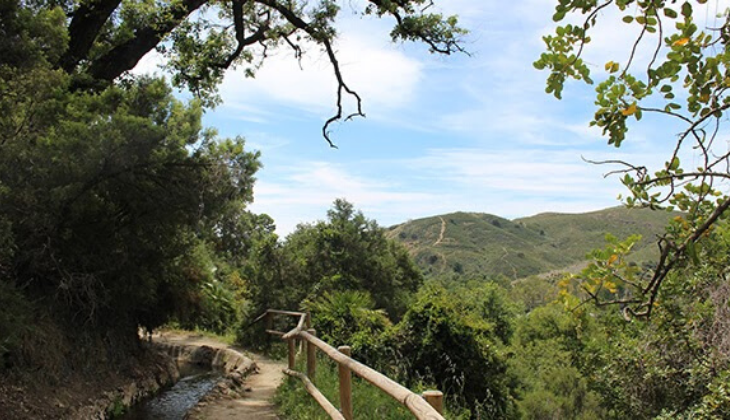 Source: I-Sierradelasnieves website
Another popular trail for children is the "dragonfly route," named so because it's home to more than 30 species of dragonflies between May and September. Hiking in the Angosturas del Río Guadalmina area is also a popular Benahavís activity, and there is a moderate trail that lets children splash in different natural pools as they make their way down it. To ensure everyone stays safe during this hike, wear booties and equip all children who are too young to swim with floaties. This hike starts at the Las Mozas puddle, which you can only get to by sliding into the water on a natural slide. Can you think of a more fun way to start an activity with your kids? We don't think so!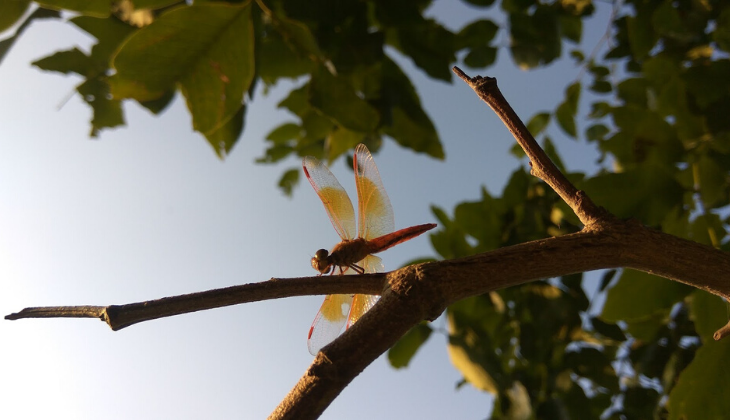 Not far from the main urban area of Benahavís is Torre de la Leonera Park, which has a large green area where adults can relax and children can play on swings. The park is governed by and named after Torre de la Leonera, a watchtower that dates back to the 12th century.
The fun surroundings of Benahavís
If this municipality stands out for anything, it's for its fantastic location within Costa del Sol. While Benahavís is considered part of Estepona, it's only a 15-minute drive from Selwo Aventura—a theme park with more than 2,000 species of animals, like elephants, Bengal tigers, giraffes, rhinos, lions and more. There are bird shows and adventurous activities like ziplining, archery and even a safari, too. Selwo Aventura is a great place to visit and have an unforgettable day with your family!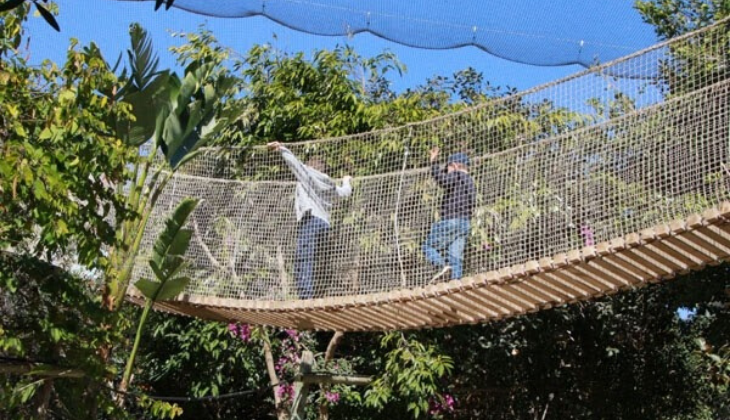 Source: Selwo Aventura website
Benahavís is also just a few kilometres from some of Costa del Sol's most impressive beaches: like San Pedro de Alcántara Beach (Marbella), Saladillo Beach (Estepona) and Guadalmina Beach.
Planning a family vacation to Benahavís this autumn? We hope this information gets you even more excited for your trip! Check out these accommodation options and let us know how we can help you plan the fall getaway of a lifetime.