Estepona is one of those unmissable places in your trip to the Costa del Sol. From the beautiful Sierra Bermeja to its 17 beaches, this town is worth the visit and is a great place to live in. Did you know that more than 5,500 Britons live in this locality? One of the attractions of Estepona is in its flowery historic centre, with pots decorating its facades, giving a special colour and aroma to the streets. Fruit of this love for flowers the Orchidarium Estepona was born.


The Botanical Park - Orchidarium Estepona
The colourful architecture of the Orchidarium Estepona will be the first thing to catch your eye. A large oval glass dome, along with two smaller ones, complete a wave-like structure.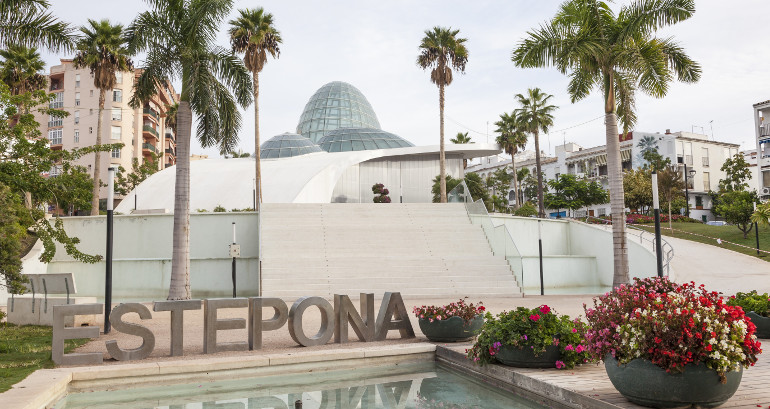 But the main attractions of the Orchidarium Estepona are inside. There is a diaphanous central space which has a luminous covered square with galleries, hanging gardens and three waterfalls, one of them 55,77 feet heigh. If you are a lover of botany, you will enjoy this enviable collection: there you will see about 4,000 orchids representing more than 1,000 different species, making it the largest collection of live orchids exposed to the public in Europe.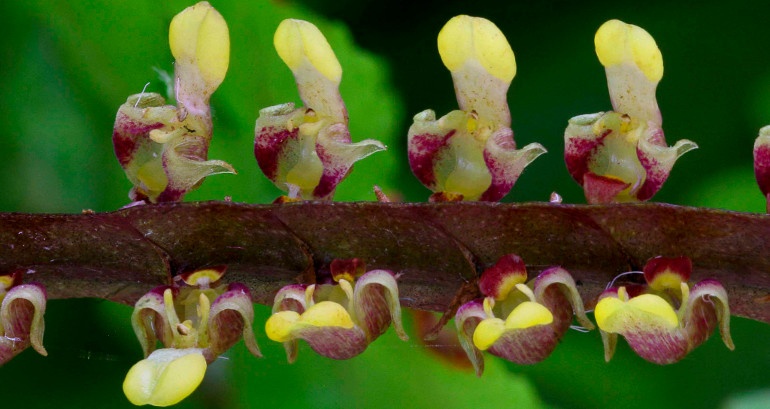 Among all these species, the Amorphophaullus titanium stands out. Originally from Sumatra, there has been much spoken about it recently, being the first of its kind to blossom in a Spanish botanical centre, which says much of the scientific quality of the Orchidarium and its perfect environmental benefits. This plant is known to be the biggest flower in the world and it blooms between 3 and 4 times during the 40 years of its life. Its popular name, "corpse flower", is due to the intense smell that it gives off, but its beauty and its dimensions are impressive. They can reach almost 10 feet in height!

The Orchidarium, one of the must-see places in Estepona
In two years of existence, the Orchidarium Estepona has become one of the most visited places of the locality, and worthy of great prestige within the botanical world. The orchids are also exhibited in a unique way, recreating their natural habitat: they grow in trunks and in trees looking for light, endowing the space with a fantastic vitality. A true show of nature in the heart of Estepona.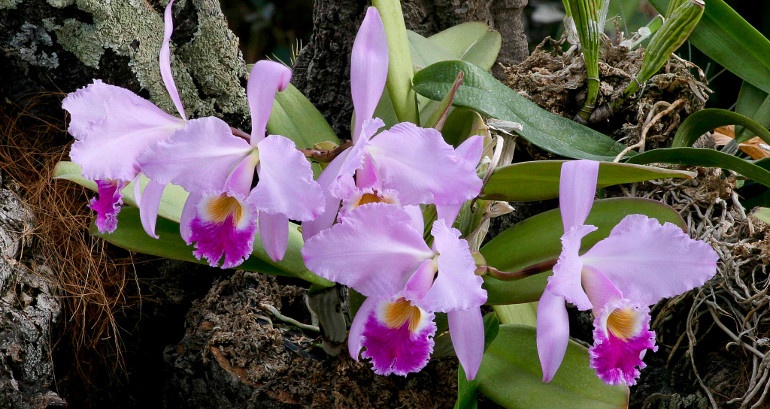 The Orchidarium usually organizes theoretical and practical workshops, as well as guided tours for plant lovers, with the opportunity in many occasions to buy orchids from all over the world.