Malaga is a city devoted to culture and art. More than 30 museums and a calendar full of events and great exhibitions will make you enjoy one of the liveliest and most dynamic capitals of Spain. Emblem of this cultural splendour is the Picasso Museum, a centre specialised in the work of the brilliant painter born in Malaga, Pablo Picasso, but also open to numerous artistic activities and exhibitions of various kinds. Until the 17th of September, the museum hosts the exhibition "Bacon, Freud y la Escuela de Londres", (Bacon, Freud and the School of London) a look at the highlights of contemporary British art. Don't miss the opportunity to visit it.


Bacon, Freud and the London School
This exhibition is the result of the collaboration between the Tate Modern and the Picasso Museum of Malaga. In this exhibition you will see a total of 90 pieces of the artistic movement called School of London, a trend that includes such important names as Francis Bacon, Lucian Freud or Michael Andrews, not to mention David Bomberg, William Coldstream, Frank Auerbach, Ronald B Kiley, Leon Kossoff, Euan Uglow and Paula Rego. Undoubtedly, the best exponents of British modern art since the second half of the twentieth century.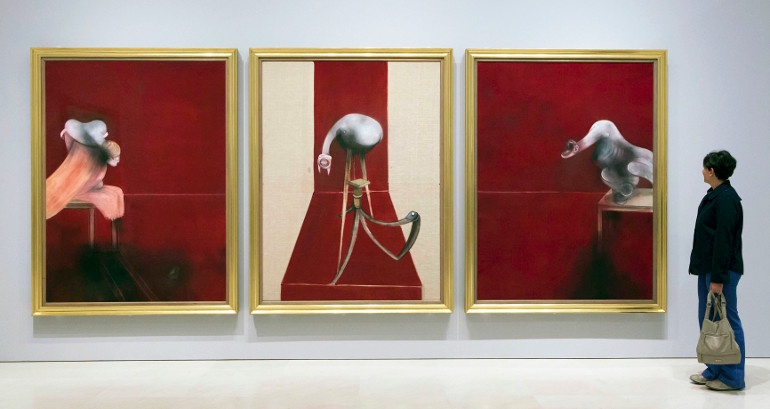 © Museo Picasso Málaga
The human figure, the London landscape, the psychology that hides in the urban crowds, are some of the characteristics of this generation of painters. A suggestion when you visit the exhibition: sit in front of Bacon's "Triptych 1944", take your time and let yourself be moved by the overwhelming solitude it conveys.


The Picasso Museum of Malaga
Since over a decade, Malaga has a large cultural area: the Picasso Museum. In this space is studied and exhibited the work of the painter Pablo Picasso, the local genius who revolutionised twentieth century painting.
In addition to Picasso's permanent collection, the museum is a dynamic space that promotes all kinds of cultural activities, exhibitions and temporary collections of great interest to the city of Malaga, but also with great international exposure.
The museum is located in the heart of Malaga, in the Palacio de Buenavista, a building declared a National Monument of Mudejar and Renaissance styles of the sixteenth century, and is one of the must visits during your trip to the capital of the Costa del Sol.